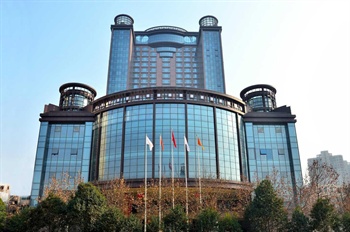 The Embassador International Hotel is an ideal spot for travelers wanting to discover the city. For those who require internet access, the property features Free in-room Wi-Fi.
The hotel is conveniently located just 7km from Xi'an Railway Station and 43km from Xianyang International Airport. Just a short walk from Bei Chi Tou Station Metro Station, traveling to most city destinations is a breeze.
This hotel makes a great place to kick back and relax after a long day of sightseeing. For guests' convenience, airport pickup can be arranged.
If cleanliness is important to you, this hotel makes an excellent choice, as our guests consider this to be one of the cleanest hotels in the city. Perfect for those working on the move, this hotel caters to a large number of business guests.